Census 2020 activities planned To ensure a full, accurate count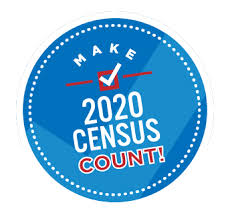 ---
Gateway Community Action Partnership, in conjunction with area Complete Count committees and other interested partners, is continuing to hold outreach events in advance of the September 30 Census 2020 deadline.

Cumberland County Census 2020 outreach will be part of the September 12 Mexican Independence Day Celebration on the Bridgeton Riverfront from 1 to 7 p.m. Cumberland County's mobile response van will join Gateway outreach workers to help people complete their census forms.
The county response van will be traveling throughout Bridgeton on Sunday, September 13 to find Hard to Count hot spots from 2 to 6 p.m. to enlist a full and accurate count of residents.
On September 23, the Greater Bridgeton Area Family Success Center, 155 Spruce St., will be conducting a hiring event from 10 a.m. to 1 p.m. Once again, Gateway Census 2020 outreach workers and the county's mobile response van will be on hand to help residents complete their forms. Food will be available at this event.
On September 24, a book giveaway event will be held at Burlington Manor Apartments, 90 S. Burlington Rd., from 11 a.m. to 1 p.m.
A family skating event will be held Saturday, September 26 from 12 to 4:30 p.m. at Skate 2000, 1748 S. Burlington Rd., Bridgeton
A Census Day will be held on September 28 from 11 a.m. to 2 p.m. at Gateway's Johnson Outreach Center, 14 New Market St., Salem.
A full and complete count of area residents will ensure the region is fully represented and funded in the health and social services essential to a healthy community.
For additional information on the outreach events, contact Josue Ruiz Ramirez at jrramirez@gatewaycap.org.