Gateway CAP opens Wellness Center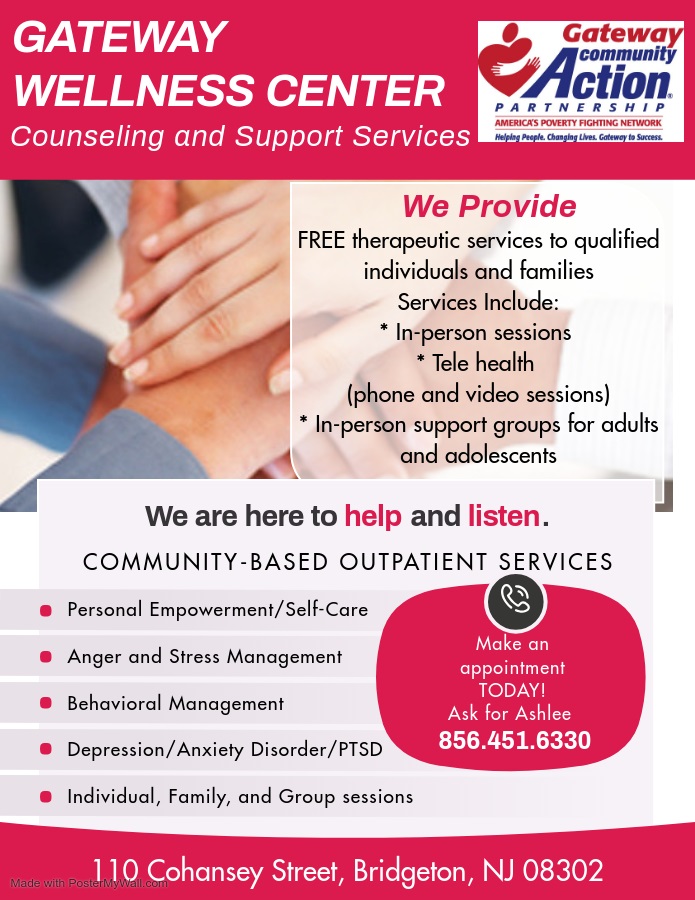 ---
Gateway Community Action Partnership has opened a Wellness Center at 110 Cohansey St., Bridgeton, to better assist those negatively impacted by the difficult and unsettled times currently facing the region.
The center's trained clinicians will offer free counseling and support services to income eligible individuals and families that include: in-person sessions, telehealth (both phone and video) and in-person support groups for adults and adolescents.
Additionally, community-based outpatient services include personal empowerment/ self-care, anger and stress management, behavioral management, depression/anxiety disorder/PTSD, and individual, family and group sessions.
Office hours are Monday through Friday from 9 a.m. to 4 p.m. with evening appointments available by request.
To make an appointment for services, contact Ashlee Todd at 856-451-6330 ext. 6650.