Gateway CAP service offices closed to public Week of November 30 to December 4, Access to services remains available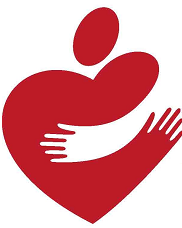 ---
Gateway CAP service offices closed to public Week of November 30 to December 4,
Access to services remains available

For the safety of our children, families and employees during the continuing COVID-19 (coronavirus) situation, Gateway Community Action Partnership offices, outreach centers and facilities will be closed to the public during the week of November 30 to December 4.
Access to Gateway services and programs will be available with reduced staff working remotely to address needs of clients and constituents.
This schedule will remain in effect for this week with updates provided by Friday, December 4 should the remote work format remain in place in the near future.
Gateway will notify colleagues, constituents, clients and community members when the return to the normal work schedule is deemed appropriate.
Gateway's services available during the week include Social Services, Weatherization and Literacy Volunteers. Administrative services will be available as well.
Gateway Women, Infants & Children (WIC) staff will work Monday through Friday from 8:30 a.m. to 4:30 p.m. and provide phone certifications, per State WIC office directive. WIC services can be accessed by contacting offices by phone in the communities served.
Gateway's Head Start/Early Head Start Program closed all centers effective November 30 through January 11, 2021, but Head Start administrative and family support services will be available to families during this time period. Head Start staff will check in with families on a regular basis during the closure.
If additional information is needed, please contact Gateway's administrative offices at 856-451-6330.
For additional Head Start information, contact Vice President Bonnie Eggenburg, CCAP, at 609-501-2941.
For additional information or to make an appointment for Family Success Center services, call 856-392-5042.
For additional program contact information, please call the following numbers:
Alzheimer's and Adult Day Care: 856-609-0411
County Council for Young Children (CCYC): 609-774-5803
Early Learning Center: 856-451-0994
Emergency Assistance Food Pantry: 856-455-1589
Emergency Assistance (Rent, Mortgage, Utilities): 856-794-6707
LIHEAP
Cumberland County: 856-392-8817
Gloucester County: 856-369-6353
Salem County: 856-935-7278
Family Success Center
Greater Bridgeton Family Success Center: 856-451-1133
Holly City Family Success Center of Millville: 856-765-0205
Salem Family Success Center: 856-935-8768
Gateway Wellness Center (Mental Health Services): 856-497-6650
Greater Bridgeton Area Transit: 856-696-5660 ext. 3010
Head Start/Early Head Start: 609-501-2941
Literacy Services: 856-497-6645
Financial Literacy: 856-497-6645
Southeast Gateway: 856-392-2534
Spring Gardens Senior Housing: 856-501-0790
Weatherization: 856-455-5900
WIC: 856-451-5600