Gateway to hold tutor training session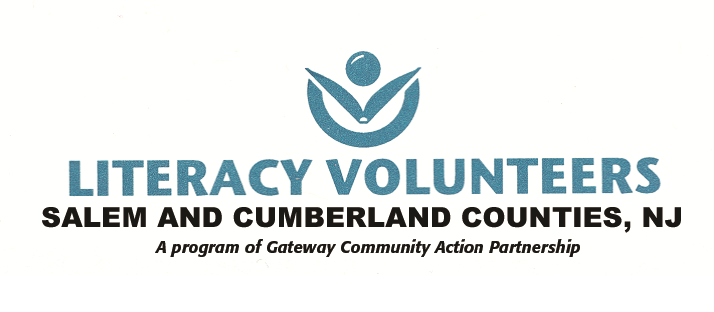 ---
Gateway Community Action Partnership's Literacy Services Department will conduct a Literacy Volunteers tutor training session in Bridgeton beginning March 25. Pre-registration is required. Trained tutors will work one-on-one with adult learners who need help reading, writing, or speaking English.
The training course will be held Wednesday afternoons from 1:30 to 4:30 p.m. at Gateway Community Action Partnership, 110 Cohansey Street, Bridgeton. Class dates are March 25, April 1, 8, 15 and 22.
The training is free and open to the public, but tutor trainees must attend at least four of the five sessions to graduate and become certified to tutor. Makeup classes are also available online. Tutors will be trained in ESL and basic literacy and must be willing to tutor in Cumberland or Salem counties.
Gateway has provided literacy services in Cumberland and Salem counties for the past 24 years and is accredited by Literacy New Jersey and ProLiteracy. Trained tutors generally meet one to two hours per week with learners.
For additional information, or to sign up this or future training sessions, call Laura Stanton at 856-497-6645.