PUBLIC NOTICE: Changes to WIC-Approved Foods
In light of COVID-19, New Jersey WIC is allowing additional food items in anticipation of limited food selections related to recent events.
Gateway reduces operating hours in response to COVID-19
Most offices to temporarily close on Mondays and Fridays. Head Start/EHS centers closed through at least April 20.
Census events postponed due to COVID-19
Welcome to Gateway Community Action Partnership
The mission of Gateway Community Action Partnership is to provide services that improve the quality of life and promote self-sufficiency.

Visit our Census 2020 page!
Census 2020 information, videos and upcoming local events
Take the 2020 Census Now!
The Census typically takes 15 minutes or less to complete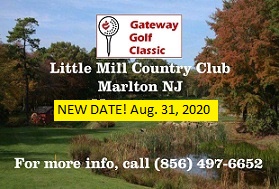 Date Change!
2020 Gateway Golf Classic has been rescheduled from May 18 to August 31, 2020
PLEASE NOTE: PREVIOUSLY SCHEDULED CENSUS KIOSK EVENTS BELOW ARE TEMPORARILY SUSPENDED DUE TO COVID-19