Free Community Produce Distribution Friday, July 10 in Bridgeton
A community produce distribution is planned Friday, July 10 from 10:30 a.m. to 12:30 p.m. at the Riverfront Pavilion on East Commerce Street in Bridgeton. Each household may receive 25 pounds of mixed produce (while supplies last). Drive up or walk up. Masks are required. No ID or registration is required.
Gateway offices resume traditional hours of operation
Gateway Community Action Partnership offices have reopened and resumed normal daily hours of operation, Monday through Friday from 8:30 a.m. to 4:30 p.m. Client intake for program services will be limited to comply with safe social distancing protocols and all employees, clients, guests, etc. will be required to wear a face mask at all times. Please note: the WIC program will continue to provide phone certifications and will not be serving clients in person until further notice.
Have you been affected by COVID-19? Gateway CAP is here to help. Please click on the link below, complete our client inquiry form and let us know your needs. Someone will contact you as soon as possible.
Click here for our client inquiry form
Welcome to Gateway Community Action Partnership
The mission of Gateway Community Action Partnership is to provide services that improve the quality of life and promote self-sufficiency.

Visit our Census 2020 page!
Census 2020 information, videos and upcoming local events
Take the 2020 Census Now!
The Census typically takes 15 minutes or less to complete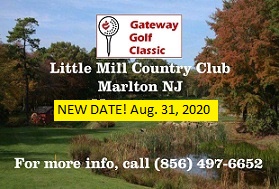 Date Change!
2020 Gateway Golf Classic has been rescheduled from May 18 to August 31, 2020
PLEASE NOTE: PREVIOUSLY SCHEDULED CENSUS KIOSK EVENTS BELOW ARE TEMPORARILY SUSPENDED DUE TO COVID-19