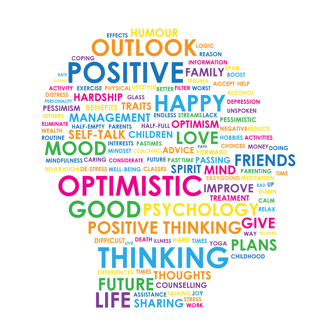 (856) 451-6330. Ext. 6650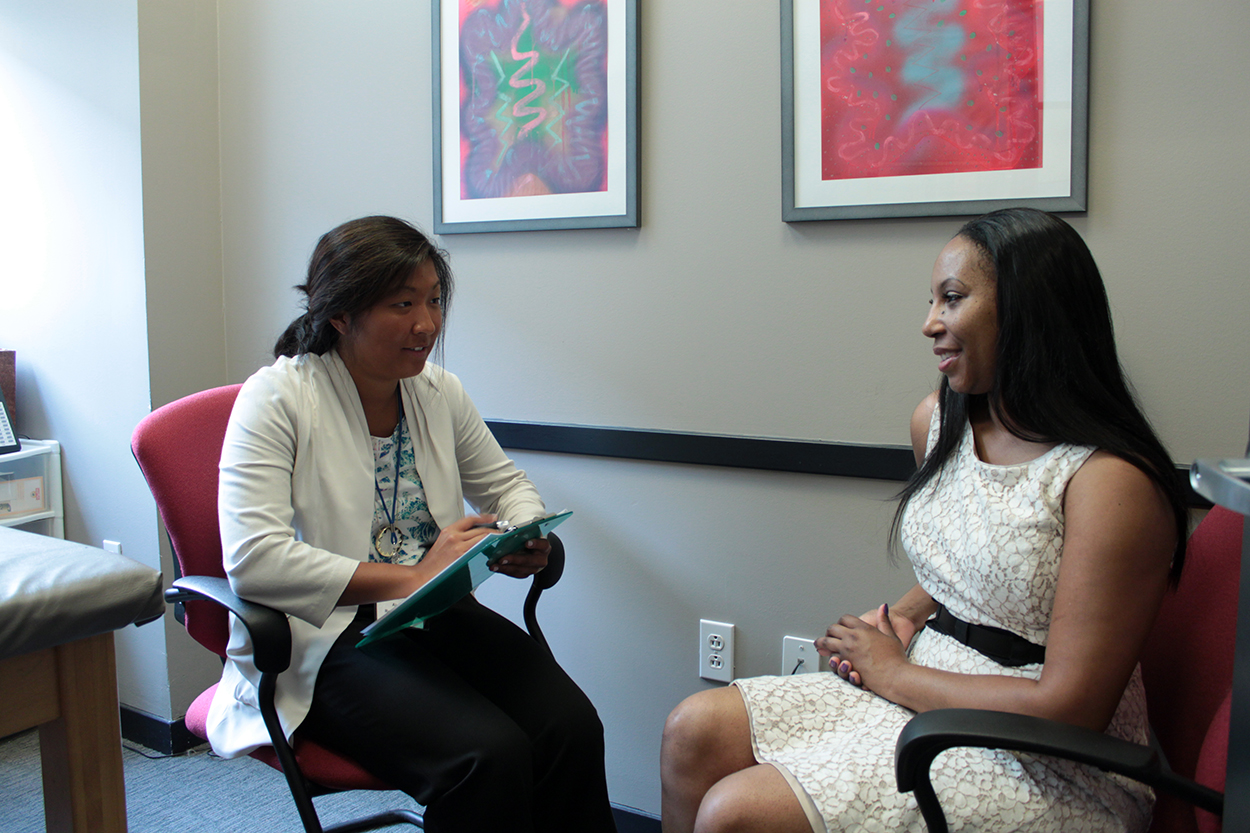 Introducing the NEW Gateway Wellness Center!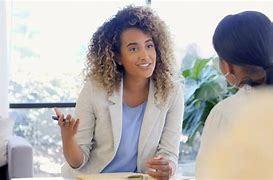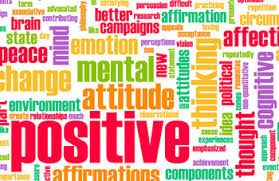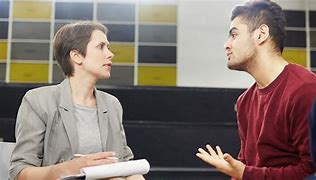 The Gateway Wellness Center offers Free counseling and support services to qualified individuals and families


Gateway Wellness Center provides community-based outpatient treatment to individuals and families. Our mission is to ensure qualifying participants have access to services that promote health and wellness. Our clinical professionals provide holistic approaches and evidenced-based interventions to address assessed needs. Services are developed to uniquely meet the needs of children, adolescents, and adults and are implemented in accordance with a plan of care. Clinicians, individuals and families collaboratively develop treatment goals to address mental, behavioral and personal needs. We provide supports through a strength-based approach to meet individual and family goals. We offer individual, family, couples, group counseling and community wellness activities.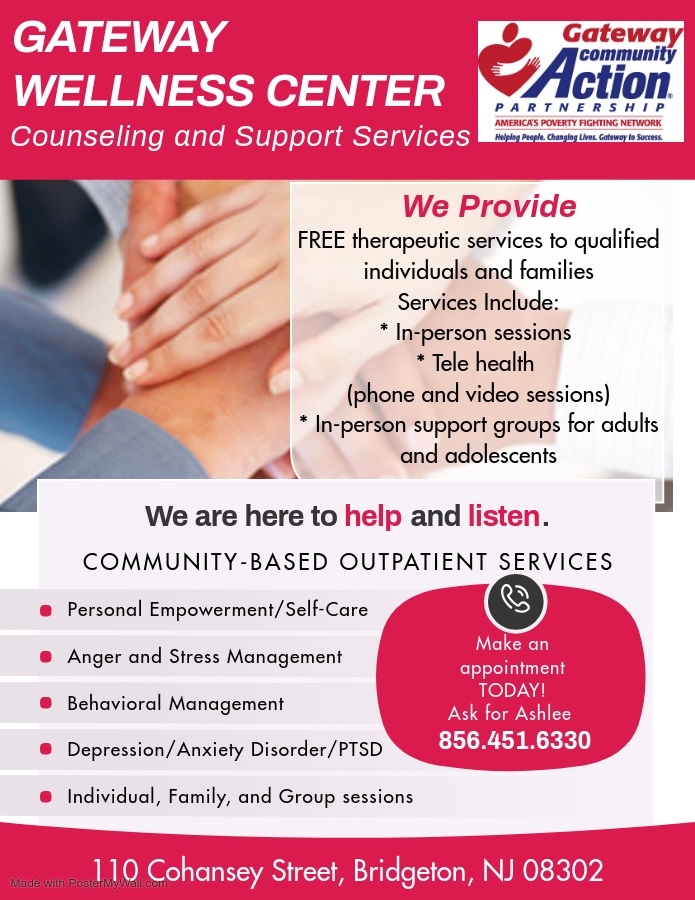 Ashlee Todd
Mental Health Director
Ashlee Todd is a Master's Level Psychotherapist who has worked with children and families for the past 10+ years. She formerly worked as the Site Director of a Family Success Center where their mission is to put preventative measures in place to keep families from experiencing crisis situations and children from experiencing child abuse and/or neglect. Ms. Todd has previously served as a Behavioral Assistant within the community, Social Services Coordinator, and an Educator in the public-school sector. She specializes in working with adults, children, adolescents, and families and also has formal training to work with couples and individuals with substance abuse issues. Ms. Todd specializes in evidenced-based treatment approaches such as Person-Centered Therapy, Cognitive Behavioral Therapy, TF-CBT, Narrative Therapy, Life Skills Coaching, Play Therapy, Art Therapy, Motivational Interviewing, Addictions Counseling, Parenting Coaching, Positive Behavior Interventions and Psychoeducation. She holds licensure and certification including Licensed Associate Counselor (LAC) and National Certified Counselor (NCC). She has conducted group and individual therapy for those dealing with depression, anxiety, suicidal ideation, bipolar disorders, schizoid affective disorders, eating disorders, addiction, sex and gender issues, trauma, stress-related issues, domestic violence, victims of abuse, grief and loss, mood disorders, autism, attention deficit and hyperactivity, academic related issues and behavioral issues. Ms. Todd believes in using a strength-based approach to working with adults, children, adolescents and families to assist in equipping them with the necessary tools and life skills to be self-sufficient in leading a positive lifestyle and maintaining a healthy well-being.
Simone Henry has been a licensed clinical counselor since 2018. She provides Mental Health and Sex-Offender Outpatient Treatment at Kintock's re-entry program, located in Bridgeton, New Jersey. Prior to her current role she worked in the Bridgeton school system as a paraprofessional and substitute teacher. Additionally, she was a caretaker for developmentally challenged adults and children. Ms. Henry has also provided children and family therapy through ABC therapy agency and interned at Kennedy Behavioral Outpatient Therapy. She holds licensure and certification, they include Licensed Associate Counselor (LAC), and National Certified Counselor (NCC). Simone earned a Master of Science in Clinical Mental Health Counseling from Wilmington University and a Bachelor of Psychology from Rutgers University located in New Brunswick, New Jersey. She finds Cognitive Behavioral Therapy and Motivational Interviewing techniques to be very useful when treating people with mental health needs, and behavioral issues. Her motto is "Help people help themselves."